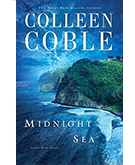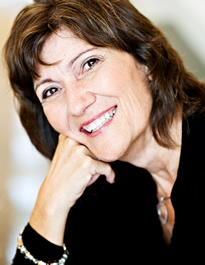 This book has been on my bookshelf for awhile. I am so glad that I recently picked it up to read. It was an enjoyable romantic mystery. Following Colleen Coble on Facebook, I was not surprised to discover that the book was set on a coffee plantation. While I may not share her fondness of butter in my coffee, I do love a good cup of kona. This book always motivated me to have a cup in hand as I read; although I must admit it doesn't take much to motivate me to reach for a cup of coffee.
The story revolves around Lani Tagama, recently blinded, who is struggling to become independent while being at the mercy of those who would do her harm. She is aided by Ben, a former policeman and current guide dog trainer. Perhaps her greatest sense of confidence comes from Fisher, the guide dog Ben is training, with whom there is an immediate bond. Lani's and Ben's stories are intertwined with those of Lani's aunt and her friends who had once lived in a commune setting, hippies living in tree houses in a place called Taylor Camp. In order to solve the mystery of who is trying to harm Lani may mean solving a mystery that began at Taylor Camp.
Lani has other struggles as well. Having recently accepted Christ, she struggles to put her old desires behind her. Through the support of Christian friends and family, she is doing well. She struggles with forgiving herself for past mistakes, something many of us can relate to. She struggles with understanding how God can allow not just bad, but horrible things happen to those who have given their lives to Him. A common question for centuries. The reader will find this book relevant, absent of pat answers to difficult questions, and filled with hope.