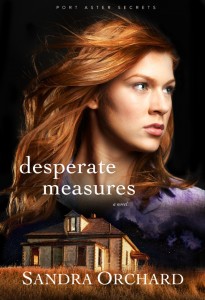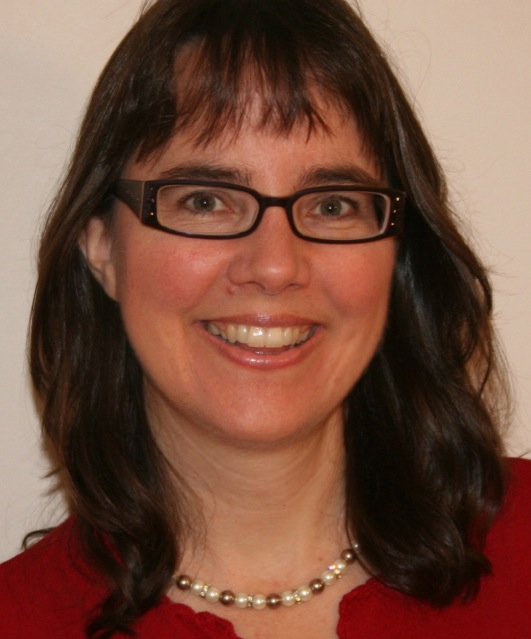 Desperate Measures is the third book in the Port Aster Secrets series. I read the books out of order, book two, then book one, and finally book three. I was able to follow the storyline, and felt in reading book two first that it worked well as a stand-alone read. I do believe, however, reading books one and two first is important to truly comprehending book three. I have greatly enjoyed the series, and will look for other books by Sandra Orchard.
While in several series I've read lately each book focuses on a particular character from a family or group of friends, the Port Aster Secrets series follows the adventures of a plant researcher and amateur sleuth, Kate Adams, and her love interest, Detective Tom Parker. Kate solves a variety of mysteries, many linked to a pharmaceutical company that has its eyes set on her research laboratory, and the mysterious plants she harbors. Kate's dogged determination to clear the names of loved ones, to restore relationships, and to ferret out the truth often frustrates Tom, who only wants to insure her safety. The author includes an abundance of red herrings, and does not make it easy on her readers to solve the variety of mysteries that pop up in this book and in this series.
My favorite quote in this whole series comes near the end of book three, "Isn't it funny how often what we think we want is really only how we'd imagined getting it?...Makes me glad that sometimes God says no so he can give us what we truly desire." That second sentence is fairly easy to comprehend, but the first takes some rereading to truly capture the wisdom there.
I would highly recommend this book, but once again would encourage readers to read the first two books of the series before reading this one. I thank Revell Publishers and Christian Fiction Blog Alliance for providing Desperate Measures for my honest review. I did not receive any monetary compensation for a favorable review and the opinions expressed here are strictly my own.