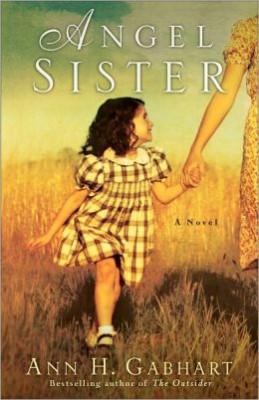 I read and reviewed the third book in the on-going story of the Merritt sisters in July of 2014. It was a treat to read Angel Sister, the story of how it all began. Set in Rosey Corner, a small town in Kentucky, in 1936, the story follows the trials and the blessings of the Merritt family and their closest friends. Two of the main characters struggle with a crisis of faith, as another maintains faith in the Lord while having little in herself. The reader encounters an elderly woman with unshaken faith that has been strengthened through times of adversity and loss, and a young girl with blind faith who is just beginning her journey. Each of these characters will touch the readers' hearts and will live on in their thoughts.
Recently Chris Tomlin released the song "Good Good Father." You can listen to it at
https://www.youtube.com/watch?v=CqybaIesbuA
. The lyrics resonated with me as I read
Angel Sister
. Both of the Merritt sisters' parents struggled throughout their lives with earthly fathers who could not be described as good fathers. As a result their views of God as Father were impacted. The same may be true for many of us. The message in this book is the same as in the song; God is indeed a good good Father.
I would recommend this book to anyone who enjoys meeting deep characters and lingering in their lives, to those who themselves need to know God as Father, to those who have experienced or are experiencing a crisis of faith, and to those who have not yet experienced the pleasure of finding themselves immersed in a story by Ann H. Gabhart.